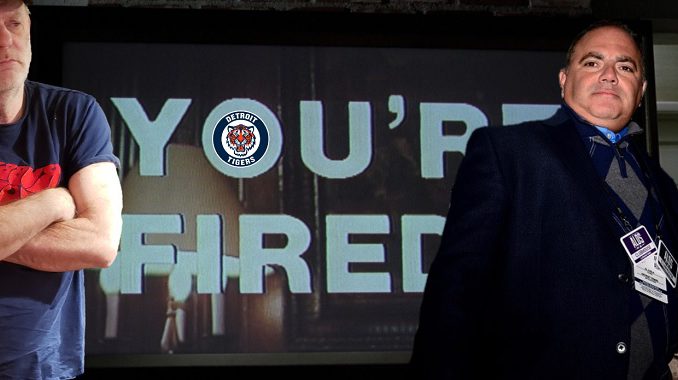 Podcast: Play in new window | Download (Duration: 2:57:32 — 142.7MB)
Tigers fire Al Avila, Oxford High's security guard, Charlie LeDuff v. Gov. Whitmer, Britney hates her kids, celebs nailing nannies, Aidan Hutchinson on HBO's Hard Knocks, Drew Crime, and Trudi is heading to Florida with the Trump Unity Bridge.
Al Avila has finally been blown out by the Detroit Tigers. VaTech's Kerry Carpenter gets the call up to the big leagues and Drew couldn't be prouder.
Hard Knocks: Training Camp with the Detroit Lions premiered last night on HBO to much fanfare. Aidan Hutchinson stole the show.
"Blue Origin Brian" sent in an incredible care package. Thank you. Now who is your daddy, and what does he do?
Politricks: Joe Biden goes on vacation with his family (except that unofficial grandkid). Donald Trump pleads the 5th. 70% of Americans do not approve of the raid. Joe Biden declares inflation 0.0%.
Matt Lattanzi did Olivia Newton-John dirty with nanny Cindy Jessup. This leads us down a list of celebrities who cheated on their spouse with the nanny.
A little too much is being made out of that LLWS hug. It does remind Drew of when he peaked at age 12.
Music: Woodstock '99 emails. Shawn Mendes completely bails on his tour to work on himself because Camila Cabello continues on with her life. Lady Gaga was "attacked" on stage.
We check in with Rob Cortis to find out why he's not uniting everybody in Mar-a-Lago. It's starting to sound like he might if Trudi goes with him. Rob asks us to watch a movie about multiple donkeys.
Drew Crime: The 'Honor Killing Father' has been found guilty. 51-year-old Muhammad Syed is busted following the death of four Muslims in New Mexico. The 2019 death of Jack Elliott is back in the news as it turns out his death did not occur the way his friends said it did. Courtney Clenney has finally been arrested for the death of. Jack Chen busted his wife poisoning him.
Britney Spears tops herself with her new Instagram response to K-Fed. Update: Britney has deleted the post.
Social media is dumb, but we're on Facebook, Instagram and Twitter (Drew and Mike Show, Marc Fellhauer, Trudi Daniels and BranDon).