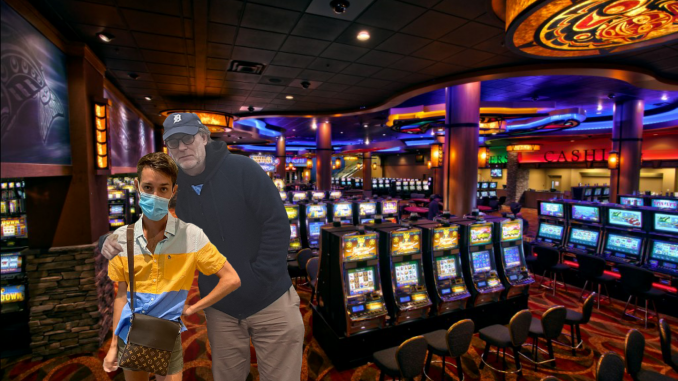 Podcast: Play in new window | Download (Duration: 2:24:07 — 66.1MB)
Jordan tells us about bringing his purse to a casino, Chicago's a disaster, Trudi's vacation, Eli Zaret joins us, Red Dog on Hulu, and we talk to the tattoo artist who inked up a 103-year-old.
California COVID parties have moved to just outside LA so they don't get their electricity turned off.
Former Cubs outfielder Rick Monday saved the United States of America, but cannot set up his voicemail.
Quick hits: Simon Cowell's back hurts, MacGruber is BACK, Rachel Ray's house burned down, Alyssa Milano's COVID is the worst COVID ever, David Spade popped onto Rob Lowe's podcast and Arnold Schwarzenegger's illegitimate son is his doppelganger.
Jordan Kirk was just trying to gamble with his purse and all hell broke loose at the Oaklawn Racing Casino Resort.
Secret Service shot someone near the White House and Donald Trump had to be rushed out only to return with basically no information on what happened.
Paris Hilton is a fart in a mitten and was recently at the top of the mitten in Traverse City with BranDon.
The Hulu documentary "Red Dog" is a good watch to see what happens when a guy learns about his mother's stripping career.
Follow us on Facebook, Instagram and Twitter (Drew and Mike Show, Marc Fellhauer, Trudi Daniels and BranDon).