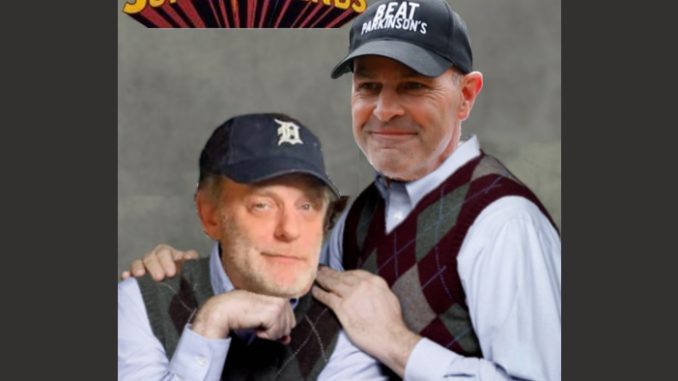 Podcast: Play in new window | Download (Duration: 2:43:04 — 131.1MB)
Drew's best friend Kirk Gibson makes a surprise visit for Opening Day, Jimmy Savile: A British Horror Story, Secret Service was duped, a brand-new Bonerline, Tiger Woods at the Masters, and Jim Breuer feedback.
Jack Maxey has tons of more Hunter Biden pics and videos ready to release… but he's hiding away in Switzerland.
Kirk Gibson drops by to respond to Eli Zaret's recent jabs, explain the new rules in baseball, talk this year's Detroit Tigers team and promote The Kirk Gibson Foundation for Parkinson's.
Netflix has a new documentary about Jimmy Savile. It's very well done and extremely disturbing. Some people are triggered by the doc and want it removed before they even watched it.
The Grande Ballroom is for sale and they are asking way too much. Some people are saying we should build a new studio there.
Social media is dumb, but we're on Facebook, Instagram and Twitter (Drew and Mike Show, Marc Fellhauer, Trudi Daniels and BranDon).