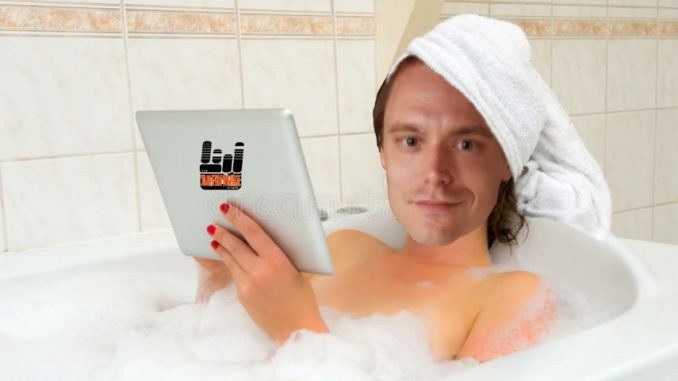 Podcast: Play in new window | Download (Duration: 2:33:02 — 70.2MB)
BranDon (@Pro_Duecer) and Marc Fellhauer (@MarcFell) are here today!
Zooves loves tubs, Duffy doubters, Sweden's strategy v. Coronavirus, Johnny Depp-osition, Rose McGowan v. Alyssa Milano, COVID-19 5G conspiracy, fixing Joe Biden's podcast, and tone-deaf celebrities Chrissy Teigen & Tori Spelling.
Al Kaline the 'forgotten baseball star' isn't getting his due because of Coronavirus & social distancing. Breaking RSN news: Maz met Mr. Tiger & Yogi at the same time.
Sports comebacks: Major League Baseball wants to come back in May, but with some minor changes. The NBA is ready to play without fans in Las Vegas. The NHL thinks North Dakota is where it's at. Dana White from the UFC said he's just getting his own island to make his own rules.
Drew can't understand the joy of watching other people play video games, but nothing wrong with watching other people play sports.
A man who was part of the "impromptu Pink Floyd tribute band" who played a defiant concert is apologizing.
Duffy has a social media post explaining her kidnapping & rape, but a lot people aren't buying the story.
Sweden is too good to shut down during a global pandemic & thinks they have a better plan, but then again maybe not.
Despite an Amazon worker blowing the whistle about the company shipping mostly non-essential items like dildos, the company has received very little scrutiny in the news.
Chrissy Teigen is employing a full staff to take care of her & John Legend while the world is on lockdown.
Tori Spelling's latest money grab attempts to undercut Cameo by offering a $95 virtual meet & greet on her own platform.
Alanis Morissette is so evolved that she's practicing something called 'unschooling', but something else caught our attention in the accompanying photo.
Charlotte seems to be enjoying the whole shelter in place situation.
Johnny Depp really pushed his voice while explaining the abuse that he endured from Amber Heard during their tumultuous marriage.
Hoda Kotb clearly has never seen a Tracy Morgan interview & didn't know what to expect while interviewing the comedian herself on the Today Show.
Some people are saying that Chris Cuomo may be taking advantage of his Coronavirus diagnosis for the ratings.
Pharma Bro Martin Shkreli is petitioning for release from prison so he can cure Coronavirus on his own and charge everyone a ton of money.
Joe Biden's podcast Here's The Deal is so poorly produced that it has had articles written about its shortcomings.
Marc is issuing an apology to the astronaut accused of identity theft after it was revealed her wife was lying about the accusations.
Even though nobody can go anywhere, Harry & Meghan are still struggling to pay for massive amounts of security they don't need.