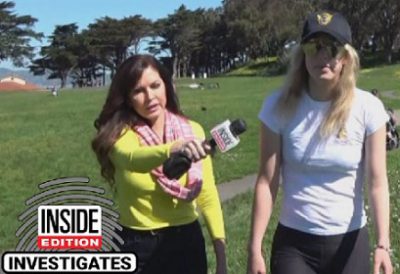 Podcast: Play in new window | Download (Duration: 2:19:36 — 80.3MB)
Trudi Daniels (@TrudiDan) and Marc Fellhauer (@MarcFell) are here today!
We talk with Lisa Guerrero after she tracked down Elizabeth Holmes, Tigers opening day, RIP Ghoul, get well Kelly Stafford, creepy Joe Biden has two more accusers, Jeff Bezos phone sex and the King of Vacations time vampires.
Lisa Guerrero from Limited Edition talked to deep voiced Elizabeth Holmes to get more info on her latest scam & engagement to a billionaire.
Trudi is going to be at Kid Rock's Made In Detroit with 106.7 WLLZ for Tigers opening day. Tune into 106.7 WLLZ between 10-3pm to hear Goose News with Trudi Daniels.
ML Elrick's Soul of Detroit will welcome his first in studio guest this week- Kwame Kilpatrick's brother-in-law, Daniel Ferguson.
Supposedly Nathan Phillips ditched his costume party to show up to the Sandmann debacle with his sick drum solos.
The Ghoul, who was a fixture of late night Detroit horror, has now passed at the age of 70. Marc's idol was Count Scary.
Nearly 70% of America is cool with a gay president, but is America ready for such a funny name? Pete Buttigieg.
We've come a long way from the days of the first sex tape leaking to revenge porn having to be legislated against.
Play a Race Murder song for 10 seconds & get booted off of Facebook right away, but murder someone on Facebook Live & get tons of shares.
Breaking News: Britney Spears made her Dad's illness about herself by checking into a mental health facility while he's about to have multiple surgeries.
The author of the Pager biography continues to have phone issues as he ended up butt dialing Trudi earlier today.
Breaking Podcast News: In case you weren't aware, the weekend best of shows include a half hour or more of original content each Saturday.
The Psychedelic Furs are going on tour & Abba has finally blown their Mama Mia! cash & are ready to drop a new album.
Riding a rollercoaster with William Patrick Corgan is exactly what you would expect it to be & it's excellent.
Lisa Guererro from Inside Edition calls the studio to talk to us about Elizabeth Holmes' FAKE deep voice & the dirty hotel pieces around Superbowl time.
Harvey Weinstein's assistant detailed the GROSS scene that was left over after Harvey finished with his penis injections.
Joe Biden gets welcomed to the world with two more women breaking their silence with allegations of inappropriate touching/hair huffing.
The 1-star reviews for The Beverly Hills Hotel & Hotel Bel-Air are filled with first world problems.
Hit the lights it's boner time! Be sure to call/text (209)-66-BONER to get in touch with the show.
Jeff Bezos & Lauren Sanchez are still in love but have been apart for so long that he's when he finally sees her again, he's going to frickin' explode.
Lori Laughlin signed autographs on the way to court for some Full House fans that are completely starved for entertainment.
Jane Buckingham's brat was really fast to throw his parents under the bus for bribing colleges to let him take up space for 4 years.
Despite all the noise at the beach we give Maz a call to find out how his most recent gaycation to Alabama is going & get a report on the Barbaro statue.