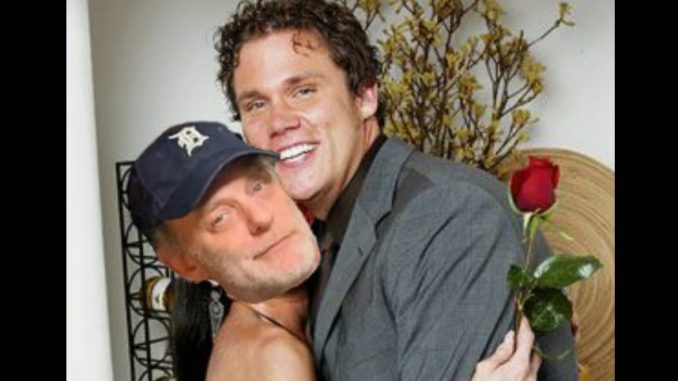 Podcast: Play in new window | Download (Duration: 2:12:08 — 60.6MB)
BranDon (@Pro_Duecer) and Marc Fellhauer (@MarcFell) are here today!
Drew and Bachelor Bob Guiney reunite, Kim Jong Un back to dead, Donald Sterling's deposition, nothing on Hulu, a new Bonerline, in search of Alaska, and we surprise Kyle Bogey on the phone.
TMZ's Harvey Levin was livid that people attending a stripper party in Chicago weren't practicing proper social distancing measures.
We got kicked off Facebook moments before Drew was about to yell at the audience for not joining his watch party & sharing the show.
Corey Feldman is still trying to profit off of "pedo action". This time it was during a Goonies reunion.
Gov. Whitmer is looking to extend the State of Emergency in Michigan. If not, then it's over on Thursday.
Turns out Jay Cutler was the one to file for divorce first against his soon to be ex-wife Kristin Cavallari.
The quarantine is starting to get people depressed & restless but there isn't much talk about it in the media. An ER doctor in New York committed suicide allegedly due to the stress of treating COVID-19 patients.
We're calling Kyle Bogey to see if he got Drew's butt-dial & see if he's ready to break his silence.
Listeners have been noticing a mystery sound surrounding Trudi & the great sleuths on the Boner Line pulled some audio to isolate & analyze the noise. Call/text (209)-66-BONER if you'd also like to over analyze the show.
President Trump seemed to let slip that Kim Jong Un is likely dead despite reports suggesting otherwise.
Joe Exotic allegedly had a sex den in his zoo where he'd hold piercing parties & make tons of sex tapes.
In honor of Charlie Sheen, Drew put on a fat glob of testosterone in an attempt to channel some tiger blood.
Today is the 6-year anniversary of Donald Sterling's phone call with V. Stiviano going public. It's also the anniversary of the release of his deposition in another money for sex case.
Selfie Kid parlayed his 5-second appearance with Justin Timberlake on the Superbowl into a lucrative career as an Instagram influencer.
There's nothing on Netflix or Hulu so Drew watched a documentary on Nico from The Velvet Underground.
A small business called the Los Angeles Lakers got a $4.6M PPP loan that they're returning after getting busted.
The fact that Property Brothers Jonathan Scott is banging orbit-chick, Zoey Deschanel, has Drew ready to leave the planet.