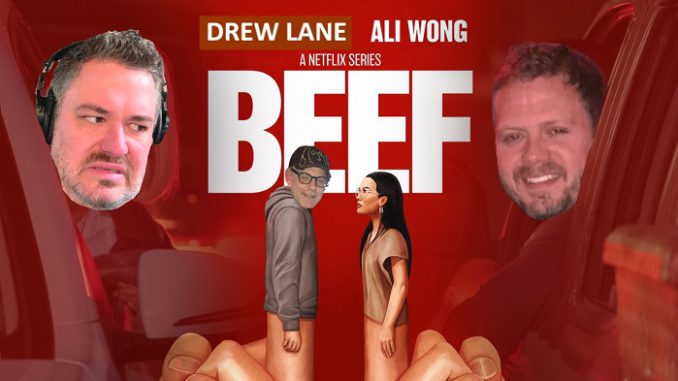 Podcast: Play in new window | Download (Duration: 3:16:01 — 157.5MB)
Beef breaks their silence, Eli Zaret stops by as Detroit Lions WR Jameson Williams is suspended, Little Richard: I Am Everything, Charlie Langton wins 4/20, a classic Cops episode, Jamie Foxx's medical mystery, Aretha Franklin's voicemail will, and Gen Z in the workplace.
We See It Eli's way on the Jameson Williams/Detroit Lions gambling suspensions, comment on the Oakland A's moving to Las Vegas, give his NFL Draft predictions, the NFL Draft S2 Cognition Test results, the struggling Detroit Tigers, NY Mets' Max Scherzer suspended, Chicago Cubs' Drew Smyly's blown perfect game and more.
Bud Light's Alissa Heinerscheid on leave of absence. Drew had Fock Bud Light stuck in his head this weekend.
Alec Baldwin's manslaughter charges dropped. Hilarious Baldwin posts this nauseating pic of her being held like baby after the ruling.
Murderer News: Some people are saying Mark David Chapman is innocent. John Hinckley Jr. really needs a venue for his band.
Flight Madness: Who spilled the rice on this Southwest flight? No more planes for this know-it-all pretend lawyer.
Grab your EXCLUSIVE NordVPN Deal by going to nordvpn.com/dams to get a Huge Discount off your NordVPN Plan + a Bonus Gift! It's completely risk free with Nord's 30-day money-back guarantee!
Odell Beckham Jr. is a suspect in an assault case. Antonio Brown forced to pay that some back child support after warrant issued for his arrest.
Drew Crime: 48 Hours covered control freak load Trevor Summers.
GoFundMe Disparity: Kinsley White $91K. Cheerleaders $137K. Kaylin Gillis $144K. Ralph Yarl $3.4M.
Politricks: An IRS insider is going after Hunter Biden and Merrick Garland. Turns out the '51 former intel' signees of the Hunter Biden laptop excuse were just doing Biden a favor to win the election. Nobody wants to see a Joe Biden vs. Donald Trump ticket… but get ready for it. John Fetterman doesn't read very good.
If you'd like to help support the show… please consider subscribing to our YouTube Page, Facebook, Instagram and Twitter (Drew and Mike Show, Marc Fellhauer, Trudi Daniels, Jim Bentley and BranDon). Or don't, whatever.