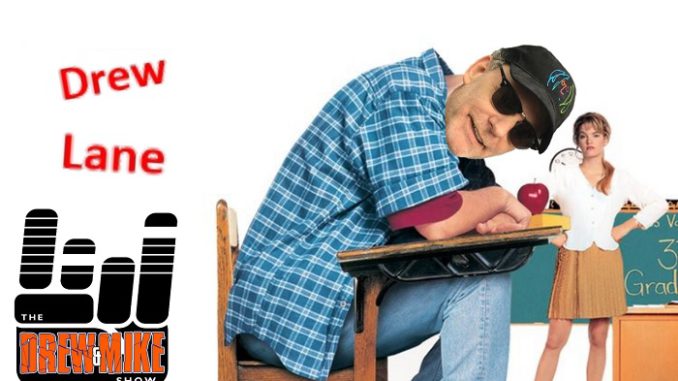 Podcast: Play in new window | Download (Duration: 2:46:50 — 153.2MB)
Billy Madison can't be made today, Eli Zaret back in studio, another Queefluencer, Drew Crime, Chet Hanks v. Podcasts, a Bonerline, and a deep dive into 1978's Rock 'n Roll Sports Classic.
Eli Zaret is back LIVE in-studio to accept his Ghostbudsters samples, talk college free agency, Hunter Dickinson entering the transfer portal, break down the NCAA Final Four, discuss the terrible Detroit Tigers, the cult of Iowa basketball's Caitlin Clark, the rise of Pickleball, Lamar Jackson's agent Lamar Jackson, and Damar Hamlin meeting Joe Biden.
A Lyla interruption brings the question: Why won't Noel and Liam Gallagher just bury the hatchet and get back together before it's too late?
Grab your EXCLUSIVE NordVPN Deal by going to nordvpn.com/dams to get a Huge Discount off your NordVPN Plan + a Bonus Gift! It's completely risk free with Nord's 30-day money-back guarantee!
The 1978 Rock 'N Roll Sports Classic was a who's who of the greatest rocking athletes possibly ever.
Politricks: Donald Trump is preparing to be arrested on Tuesday. Mitch Albom has a pretty good take on the debacle. Asa Hutchinson is running for president. Yawn. Pennsylvania elected a suicidal senator.
Drew Crime: 20/20 covered the murder of Lauren McCluskey. Dateline featured the murder of Kristin Smart. Scott Shaw is the Larry Nassar of San Jose State University.
The guys that beat up Tekashi69 have been arrested. He's back to dropping music videos and handing out money to strangers.
14-year-old Eric Kilburn's massive feet have been all the rage and now he's being hooked up by Shaq and Reebok.
Meghan Markle continues sweeping the podcast awards. Harry and Meghan spent 1 hour a week working on their Archewell charity and their $18M podcast. Must be nice.
If you'd like to help support the show… please consider subscribing to our YouTube Page, Facebook, Instagram and Twitter (Drew and Mike Show, Marc Fellhauer, Trudi Daniels, Jim Bentley and BranDon). Or don't, whatever.