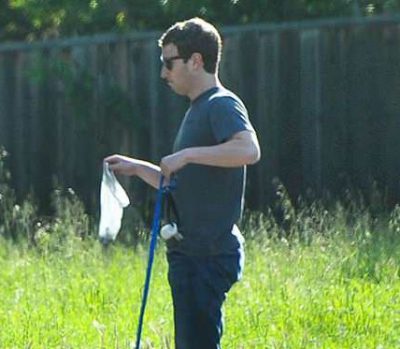 Podcast: Play in new window | Download (Duration: 2:22:02 — 98.0MB)
Trudi Daniels (@TrudiDan) & Marc Fellhauer (@MarcFell) are here today!
We talk to a guy that made Mark Zuckerberg angry & a guy that is remarrying the woman he divorced 50 years earlier. Drew can't escape Blac Chyna, Ethan Couch is cured of his Affluenza & Little Caesars v. Opportunity Cost.
Drew gets a bit worked up over Blac Chyna & creates one of the first big coffee spills in the studio.
Nick Stern was taken to Facebook HQ by some of Zuck's goons for taking a picture of Zucks out in the wild picking up dog crap. We call Nick to talk about his work as a News Photographer, being called to Facebook HQ to be persuaded to go away & how the news industry is changing.
Drew doesn't like picking up dog poop.
Khloe Kardashian is dabbling in softcore preggo porn, Lisa Rinna is looking good in a bikini at 54 & Kyle Richards didn't want to miss out on the bikini selfie trend.
Leon Jacob is guilty as hell & headed to prison for life where he'll have plenty of time to review his detailed case notes.
Today in rock to include: 65′ Ready Steady Go! aired for the first time, 67′ Rolling Stones fans arrested in Austria after a riot, 70′ Phil Spector said he was done with the Beatle's Let It Be album but it wasn't really done till 2003, 71′ Temptations #1 with Just My Imagination, 77′ Abba #1 with Knowing Me, 77′ Fleetwood Mac #1 with Rumours, 87′ Buddy Rich died, 90′ Eric Clapton banned from driving, 98′ Rob Pilatus from Milli Vanilli died, 99′ some dude at a Black Crowes concert said it was too loud and sued for hearing loss, 05′ Kanye West locked an audience in the venue while he left early
New Wave: Dare to Be Different was a cool rock radio doc on WLIR a small 3000 watt station that was groundbreaking for radio.
Peter Werbe starts an argument & he's not even in studio.
Harold & Lillian divorced 50 years ago but recently decided to give it another shot & are getting remarried. We call Harold to get the details about their reunion & the sparks that flew that night.
Nobody understands opportunity cost as lines for Little Caesars in nearly all locations wrapped around the building… all for 4 slices & a pop.