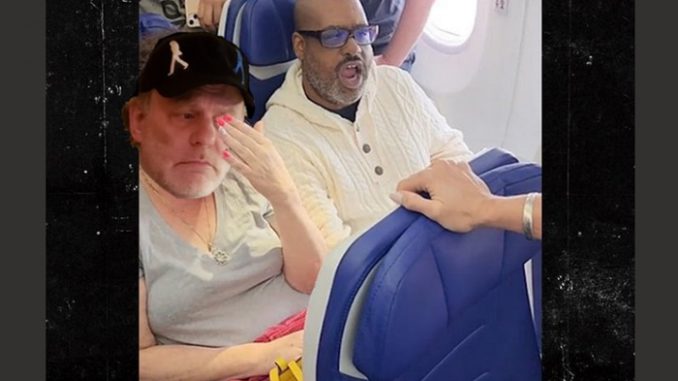 Podcast: Play in new window | Download (Duration: 2:54:07 — 159.8MB)
Plane Wars: Man v. Baby, Kayla Simmons enters the Boner Army war, a Kaitlyn Armstrong update, Menendez + Menudo, Jonathan Majors' new accusers, Coachella fakers with FOMO, Taylor Swift v. Crypto, Netflix crackdown, and two Dr. Disgusto sightings.
PLEASE visit BranDon, Eli and Marcus at The Breeze in Hazel Park on Thursday, 4/20. Get some Ghostbudsters.
Resurrected Buffalo Bill Damar Hamlin is cleared to return to the NFL. His GoFundMe has eclipsed $9M.
Shootings: Old man Ralph Lester has made bail in Kansas City shooting of Ralph Yarl. The neighbors are being hounded by angry people. Two teenagers were shot in Texas.
Flying Issues: This man does not appreciate it being on an airplane with a crying baby. The Anthony Bass story is absolutely ridiculous. Dave & Chuck are #TeamSydneyRaeJames. Happy 22 years in radio to Dave & Chuck!
Doug in Iraq (aka Mr. If-You-Paid-Attention) has apologized for popping off on the Bonerline. 209-66-Boner.
Influencers: Annie Agar's Boner Army can't hold a candle to the battalions over on Kayla Simmons' Instagram page. Influencers are faking going to Coachella for Instagram likes and Loren Gray is angry because it causes fake FOMO.
Singer Coles Whalen had to go to great lengths to get Billy Counterman to stop stalking her, but now his case is being heard in front of the Supreme Court.
Amy Robach and TJ Holmes tried to weasel into Dancing with the Stars, but were denied… because it's the same network that blew them out.
Drew Crime: The Detroit Free Press had a Kaitlin Armstrong update. Menendez + Menudo alleges the elder Menendez raped boy-band member, Roy Rossello. Two teens (17 and 16 years old) arrested in the Alabama shooting. Alabama correspondent Mike joins the discussion to give us the details of the case as well as other southern stories.
Not-A-Prince Harry is not allowed to stay in England following his father's coronation because Meghan said he has to be home for Archie's stupid 4th birthday. Actress Mia Farrow is sick of the royals and Twitter got mad at her. Johnny Rotten tells them to f**k off. Nobody wants to play King Charles' coronation except American Idol judges.
Music: Emerson, Lake & Palmer is going on tour (minus Emerson and Lake). Greta Van Fleet will play at Little Caesars Arena in September. Genesis Owusu wants nothing to do with us. Janet Jackson's big local show is coming up. Blink 182 will be here in May. Jetho Tull is touring too.
Sports: Jacksonville Jaguar, Chris Claybrooks, was busted for breaking his ex's phone. Bradley Beal is being sued by a fan. E-40 was kicked out of the Sacramento Kings game. The NBA is investigating the interaction. Bob Myers vs cowbell.
If you'd like to help support the show… please consider subscribing to our YouTube Page, Facebook, Instagram and Twitter (Drew and Mike Show, Marc Fellhauer, Trudi Daniels, Jim Bentley and BranDon). Or don't, whatever.