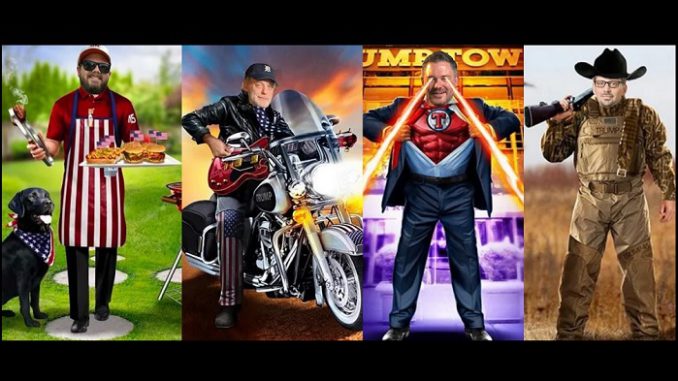 Podcast: Play in new window | Download (Duration: 3:02:00 — 167.1MB)
Donald Trump releases new NFT cards, KC door knock shooting, WATP Karl zooms in, Draymond Green's stomp, Jonathan Majors reps drop him, no one tells Antonio Brown what to do, United Airlines v. Anthony Bass gets dumber, grandmas love farts, and we check in with Alabama Mike.
PLEASE visit BranDon, Eli and Marcus at The Breeze in Hazel Park on Thursday, 4/20. Get some Ghostbudsters.
Crypto News: After many attempts Shaq is finally served in the FTX case. Donald Trump has released series two of his cool NFTs. Bill Maher and Ben McKenzie discuss how crypto and NFTs are a ponzi scheme.
Live with Kelly and Mark is off to a bad start according to the viewers. Kelly Ripa has a new podcast that no one wants or needs.
The Anthony Bass vs United Airlines story got more irritating after Jessie James Decker enters the fray.
Karl from WATP joins the show to re-review The Big Podcast with Shaq (with special guest Jeremy Piven) and rip another Barstool show: Chicks In The Office.
Annie got kicked off the Avatar ride at Disney's Animal Kingdom by a Power Hungry Big Head named Alex.
Camila Sterling was found dead in the bathtub of a music executive's hotel room. "There's not much more too it."
Jonathan Majors dropped by manager and PR team because of his domestic issues. Marvel may drop him too. Meanwhile, DC rolls on with Ezra Miller.
Former Michigan State Spartans: Miles Bridges has finally been suspended for 30 games after missing the entire season. Draymond Green was ejected for stomping on Domantas Sabonis.
Shootings: Super Sweet 16 party in Alabama leaves 4 dead and 32 injured. DMP Alabama correspondent, Mike, is needed to fill in the gaps of the story. Old man Lester has been arrested for shooting 16-year-old Ralph Yarl. Yarl's GoFundMe is rocking. Kaylin Gillis was killed after pulling into the wrong driveway. A brutal murder went down in a Harlem smoke shop. Teen Takeover in Chicago was a disaster. Two have been arrested in fatal Greektown shooting. An Akron Grand Jury has decided not to pursue charges against officers that shot and killed Jayland Walker.
Bud Light Fallout: Brantley Gilbert is not a fan of Bud Light. Ron DeSantis is doing bits about the controversy.
A Russian court upholds the detention of the Wall Street Journal's Evan Gershkovich. Paul Whelan remains SOL.
If you'd like to help support the show… please consider subscribing to our YouTube Page, Facebook, Instagram and Twitter (Drew and Mike Show, Marc Fellhauer, Trudi Daniels, Jim Bentley and BranDon). Or don't, whatever.