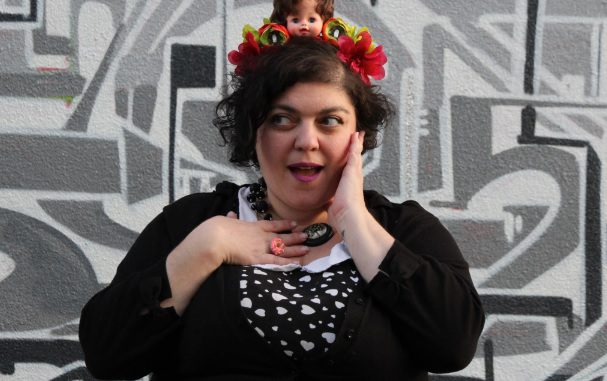 Podcast: Play in new window | Download (Duration: 2:23:59 — 99.3MB)
Ryan Ermanni (@RyanEFox2) & Trudi Daniels (@TrudiDan) are here today!
Ryan Ermanni joins the show until bedtime, we chat with Fresno State about Barbara Bush hate, the IRS interrupts the show as BranDon owes $3,632.00, U of M/MSU troubles and elitist feces stinkin' up 'Bama.
Stormy Daniels has finally made it to Truth Detroit! Speaking of Stormy, the forensic sketch of the man who threatened her looks an awful lot like her husband.
Jack White is doing a private show at Third  Man Records Thursday. Remember when he beat that dude up?
Drew has some questions about the scheduling practices at The Nine on Fox 2. Ryan loves his gig and you should ALL watch The Nine!
Barbara Bush is most evil individual to step foot on this earth according to Randa Jarrar. We call Fresno State to get a comment from a staff member that loved Bush, grew up with Bush and has a Bush.
Ann Arbor News: A former U of M linebacker made threats on Twitter towards Harbaugh & police are investigating, a male student at U of M was drugged & sexually assaulted at a house party
The real IRS could seize your tax return if you try to weasel out of your student loans. We learn that BranDon is the real weasel when it comes to student loans, but Cancun is fun.
Today in rock includes: 69′ Queen appeared as Smile in London before being known as Queen, 84′ Michael Jackson had surgery after catching on fire during a Pepsi commercial, 95′ Tony McCaroll of Oasis fired, 06′ Elton John sold his clothes for $700,000+ dollars donated to AIDS charity, 06′ U2's One  voted UK's favorite song lyric, 13′ the artist for Dark Side of The Moon died, 15′ Green  Day & SRV inducted into the Rock & Roll Hall of Fame.