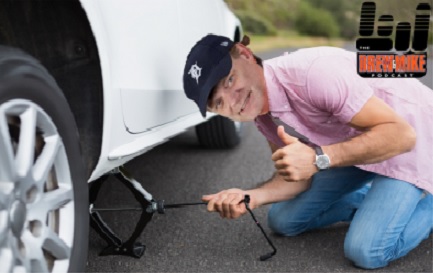 Podcast: Play in new window | Download (Duration: 2:18:38 — 79.8MB)
Tom Mazawey (@TomMazawey) & Marc Fellhauer (@MarcFell) are here today!
Maz defends killing horses, Drew changed a tire, we're on team Bieber, Hammer v. Drummond, Kellen Winslow Jr throws his family under the bus, another selfie death, genital mutilators celebrate and Maz fails another job interview.
Let's get the show started so Drew & Maz can get to the Tigers game & Maz can do some damage to the buffet.
Righteous Rick interrupts the show to chat with Marc about some new dick pics that he's really excited about.
If you're going to congratulate Drew on any of his recent accomplishments, it should be his pit crew-esque changing of a tire.
Maz listened to his first episode of a little podcast called the Drew & Mike Show and it turns out he's a big fan.
Things can get pretty heated between Eli, Denny & Bob Page before the mics heat up on the No Filter Sports Podcast.
Trudi won the favorite female personality bracket for the 2nd year in a row & some people are saying that it wasn't even close.
The move to 106.7 WLLZ Sat-Sun 8-11am has been great, but some people made a few crappy comments that unleashed Hulk Drew.
Breaking News: Jessy the Instagram influencer that was nothing without her social media accounts got her page back & can now avoid being a homeless prostitute that smokes meth.
Andrea Norton is the latest person to fall to her death while trying to take the ultimate selfie on the edge of a cliff in Arkansas.
Kellen Winslow Jr. is working to hide his history of milf/gilf porn fetish because his wife & two kids had access to his computer.
The lawyer for the genital mutilating doctor said the dismissal of charges is a reason for celebration & progress is being made.
Maz is ready for take 2 of his job interview with the head of Red Shovel Networks… kind of.
If you're still upset over your EAT69 license plate from Maz, new Detroit sports logo license plates have been released at the SOS.
Andre Drummond got his feelings hurt when Jennifer Hammond tweeted about him getting ejected from the game.
A 16-year-old girl was raped by her high school janitor who managed to post a $100,000 bond, get out & murder her while on bail.
A United Airlines pilot got arrested for hanging brain in front of his balcony window while staying in his hotel.
The girl that licked the donuts & gets green blobs of all her boyfriends all over her, got $8M for headlining Coachella.
Some chick got caught going to town on a guy on the ferris wheel at Coachella and some people are critiquing her form.
This week Soft Rock to include: 65′ the combination 8-track in card radio was released, 70′ Paul McCartney released his first solo album, 71′ all 4 former Beatles have singles on the UK charts, 98′ Linda McCartney passes away.
Maz doubles down on his network interview to spin the wheel of segments & lands on Children's Book or Porno. Drew chooses porno.
Marc shares the promo to a new Game of Thrones porn parody that looks worse than the first episode of season 8.
Some bookies had a bad day when DirecTV leaked a Game of Thrones trailer that preemptively busted a prop bet.
Ryan O'Neal fought the donation of a painting of his ex Farrah Fawcett by Andy Warhol years ago. He's now trying to sell it to cash in.
Bob Carmack's plan banners over opening day have put the pressure on Mike Duggan to disclose his relationship to Dr. Sonia Hassan.
Alex Jones is fanning the flames of a newly forming conspiracy that the Catholic church set Notre Dame on fire to get some of the heat off of them for all the recent pedophile news.