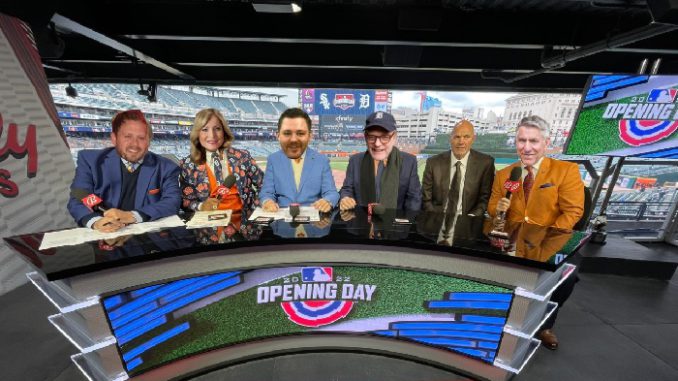 Podcast: Play in new window | Download (Duration: 2:46:55 — 134.2MB)
Drew missed Opening Day, Britney Spears claims she's pregnant, Dwayne Haskins death, Jack White's busy weekend, Bennifer engaged again, Eli Zaret stops by, John Wayne Gacy tapes, and the John Hinckley Jr tour hits the road.
Eli Zaret joins the show to complain about baseball, complain about analytics, complain about Tiger Woods at The Masters, speculate Juwan Howard to the Lakers, and give his weekly Winning Time recap.
The John Wayne Gary tapes are coming to Netflix, but some people are saying it'll be hard to top Jason Moss' recordings with the Killer Clown.
Britney Spears says she's pregnant for the third time. Other people think she just might be a little gassy.
Jack White's Friday: National Anthem on Opening Day. Hang out with Gibby on TV. Play a concert. Get engaged. Get married.
Russia vs Ukraine: Anonymous is taking on Russia. Volodymyr Zelenskyy did a big interview with 60 Minutes. Ukraine wants more weapons.
Will Smith has been slapped with a 10-year Oscars ban. Jada Pinkett Smith is the bad guy now and everyone is mad at her. Willow Smith wanted Tupac to be her daddy. Kodak Black wants to give her a 'whoopin'. Willow pretended to play guitar on SNL.
People are rallying around the Main Art Theatre in Royal Oak. Problem is, they won't go there if it's saved.
Julian Lennon sings Imagine for the first time after saying he'd never perform it. Pink Floyd dropped a new tune for Ukraine.
What the hell happened to Dwayne Haskins? Adam Schefter got railed for his announcement of it. Gil Brandt is old and said dumb things on the radio.
COVID: Anthony Fauci wants you to live with COVID accordingly. Doctors aren't prescribing any of the COVID treatments. Bill Maher again tells people scared of COVID to lose some goddamn weight.
Brooklyn Beckham married some rich chick and every news outlet did a story on it. Brooklyn is the worst chef possibly ever.
Social media is dumb, but we're on Facebook, Instagram and Twitter (Drew and Mike Show, Marc Fellhauer, Trudi Daniels and BranDon).