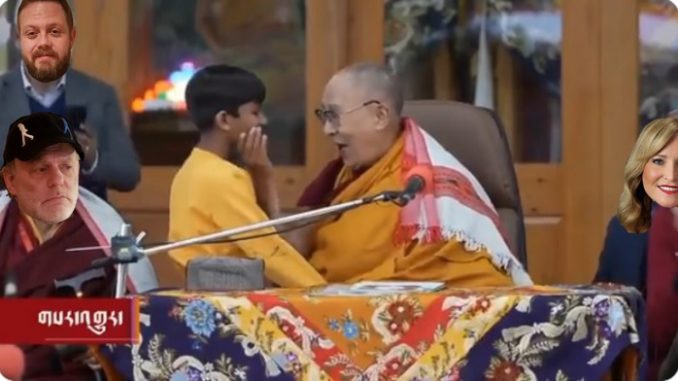 Podcast: Play in new window | Download (Duration: 2:56:08 — 161.7MB)
The Dalai Lama has some explaining to do, Eli Zaret Sees it His Way, a new Bonerline, Drew v. Institutions, Drew Crime, Taylor Swift's latest breakup, and Rolling Stone's Top 100 Heavy Metal songs of All-Time.
Eli Zaret drops by to yell about The Masters, define 'fanatic', Dylan Mulvaney's endorsement deals, Donald Trump's trip to UFC 287, Austin Meadows on the IL again for anxiety, the Pistons search for a new head coach, Boston Bruins break a Red Wings record, the Lions looking at Teddy Bridgewater and Juwan Howard lands a couple players in the transfer portal.
Ghostbudsters is going to hook you up on 4/20 at The Breeze in Hazel Park from noon to 2pm. Come see us!
Billionaire David Geffen has married a hot guy 50 years younger than him… and it's BranDon's neighbor growing up!
Riley Gaines was not accepted politely at San Francisco State University. Stanford is really sorry about that whole Kyle Duncan debacle.
Daniel Perry was convicted of murdering Garrett Foster. Texas governor, Greg Abbott, is looking to pardon Perry.
Grab your EXCLUSIVE NordVPN Deal by going to nordvpn.com/dams to get a Huge Discount off your NordVPN Plan + a Bonus Gift! It's completely risk free with Nord's 30-day money-back guarantee!
Drew Crime: Madeline Kingsbury is missing in Minnesota. 48 Hours covered the murder of Kassanndra Cantrell. Drew has been binging My Lover My Killer on Netflix.
Taylor Swift gets the inspiration for her next album as she and her no-name boyfriend break up after 6 years.
If you'd like to help support the show… please consider subscribing to our YouTube Page, Facebook, Instagram and Twitter (Drew and Mike Show, Marc Fellhauer, Trudi Daniels, Jim Bentley and BranDon). Or don't, whatever.